3D Laser Systems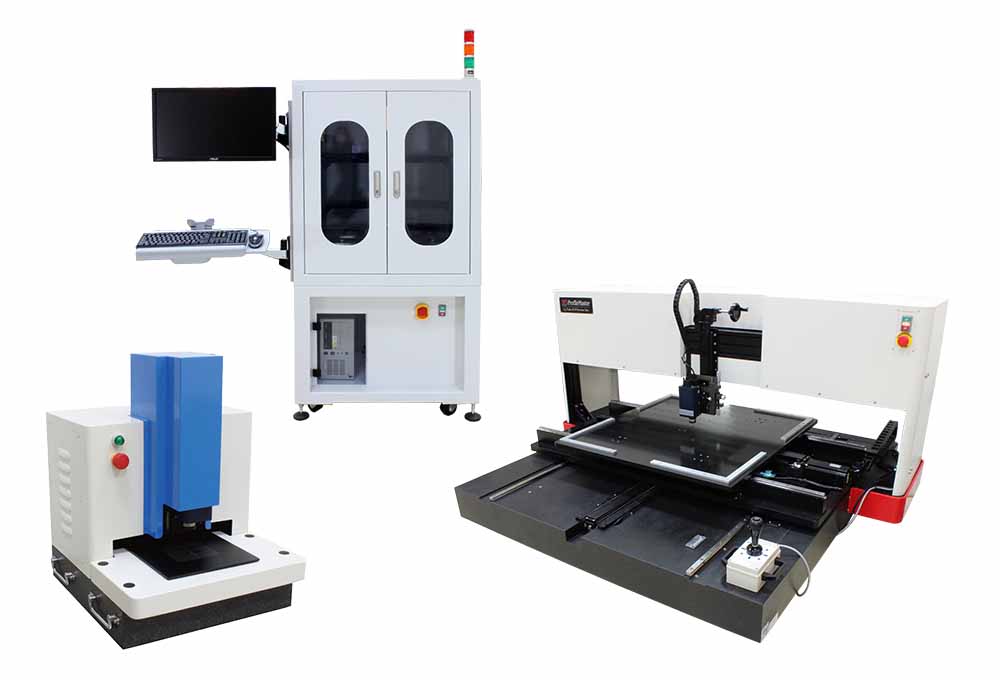 Product name : 3D Laser Systems
Description :
* High standard quality control usage
* Up to 0.5um precision
* Full inspection process & auto analyzed functions
* Able to measure all kinds of materials
• transparent and dark samples
• high reflective and diffusive
• measuring range up to 180mm (Z axis)
Specification
Able to measure objects ranging
from sub-microns to half a meter,
using interchangeable lenses.
Capable of measuring angles very close to normal incidence,as high as 85°.This unique capability permits the reproduction of complex shapes with high fidelity to the original model without distorting the profile.
Measure different types of surfaces,
such as reflective, translucent, and
diffusive, with no need for coating
measurement enhancing materials.
The sensor's collinear operation allows measurement of deep and narrow slots, grooves and blind holes.
Analyzing Functions
• Parameter,angles,depth(height),roughness (Ra,Rq),radius, distance 3D CAD comparison and auto analysis
Scanning Functions
• Parameter,angles,depth(height),roughness (Ra,Rq),radius, distance 3D CAD comparison and auto analysis
• X,Y Single/Multi line (snake move)
• Full scan 3D imaging

| | Model | Description | Price(USD) | Quantity |
| --- | --- | --- | --- | --- |
| 0 | 09IAE-151510-Series | 3D ProfileMaster - 3D None Contact Profile Measurement / Inspection System, Travel Range 150x150mm | - | |
| 1 | 09IAE-303010-Series | 3D ProfileMaster - 3D None Contact Profile Measurement / Inspection System, Travel Range 300x300mm | - | |
| 2 | 09IAE-909020-Series | 3D ProfileMaster - 3D None Contact Profile Measurement / Inspection System, Travel Range 900x900mm | - | |